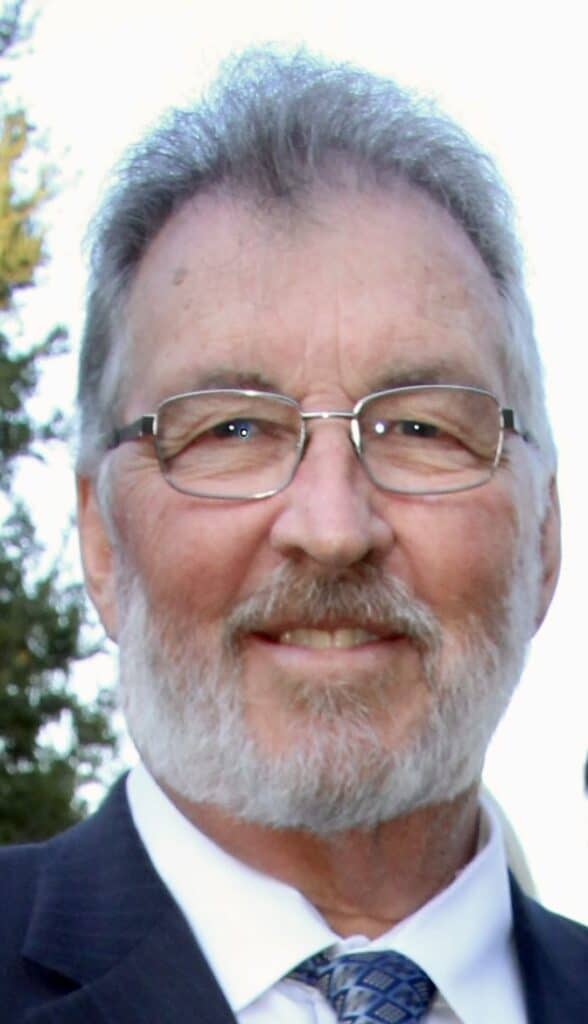 Sometimes we dismiss the familiar in search of the exotic. It was at this point I realized, knowing his background at Bill Graham Presents, as a manger of a baseball stadium, and as a production manager worldwide, I nor anyone else in the media ever asked him his story.
Before I became executive director of NACPA, I spent literally decades at Pollstar magazine and each year I would reacquaint myself with Steve Macfadyen who produced the Concert Industry Consortium, then Pollstar Live, along with the awards show. During the rebuilding of this newsletter, I realized he has never been featured in any trade magazine or other media.
So here it is.
So, Steve, basically I've known you now for at least 25 years, and yet I don't know a doggone thing about how you got to where you are. Even if you go back to high school, was this always your direction you were supposed to be heading, or did you plan on something else?
Right now, May of 2023, is the 50th anniversary of the first concert that I ever produced. A jazz pianist named Les McCann. And I ended up going out on tour with Les for about, oh I don't know, two, two and a half years, traveling around the world on the jazz circuit with him.
He was a prominent jazz pianist. So we were playing all the fine jazz clubs in America and Europe, including the Montreux Jazz Festival and the like.
How did you fall into that?
He was – well, you don't want to hear how. When I was 16 I moved out and I moved into a commune. But it was great. And Les was part of the communal family group, if you will, because there were multiple communal houses, and his daughter was in the first house that I moved into. And then I moved over to a different house shortly thereafter.
And you became, I suppose, friends or friendly or…
Very much friends. Without a doubt, absolute family. I did absolutely everything for Les, including, you know, having to pull him out of a cab in a drunken stupor, and load him onto a bellman cart in order to get him to his room on more than one occasion, out on the road.
But what was the first concert?
It was at my high school.
Oh okay. How many people attended? Do you think you can recall all that?
Oh. A ton because there was, you know, it's free. So it was well-populated.
What kind of lessons did you learn from that very first one? I mean, what were some of the mistakes? Or did you go in completely blind?
Absolutely. Went in just doing everything in a very what-makes-sense kind of way. Just flying by the seat of our pants and, you know, doing the things that seem like common sense things to do. And it all worked out because it was a high school campus, and it was a bunch of high-schoolers and faculty. There was no rocket science involved.
Yes. And from there you just immediately kind of jumped into touring with him?
It took a few months, because I needed to graduate. Then I thought that the thing to do at that moment was to just enroll at UCLA and go to college. But after just a few months of the rigors of competing for classes with other students that were in it for real, I bailed out and simply took a job with Les that was kind of self-created, and ended up out on the road with him doing literally everything, like so many of my contemporaries at the time.
I was driving the truck, mixing the PA, setting up the band gear, repairing his Fender Rhodes piano as needed, and just taking it from there.
How long was the first tour, or whatever you want to call it? How long were you before you got back to the same spot where you began?
I remember doing 40 gigs. And college kids seemed to be really into Les and the jazz scene back then. I want to say it was something like 38 colleges in 41 days. It was just a total ball- buster. City to city to city. But we had a great time, because who doesn't love going to college campuses?
Right. Especially at your age.
Oh my god, at that time, we won't even talk about what was going on.
You were sort of the manager and the tour manager and .even the accountant I suppose.
Yes. I settled every show. And at that time, I had a buddy out of high school that had his own lithography studio. We could turn out absolutely perfect California State drivers' licenses. Because of course, I was not even legal in that moment, to be inside some of the clubs where we were playing, let alone walking up to the manager of the club and saying hi, this is who I am, and I'm here to settle with you. Let's count the door.
Right on. That's probably kind of common back then, honestly. I'm not sure you're the only person at that time…
A hundred percent. Stuart Ross, Jake (Berry). There are dozens of us.
Did you run into any of these famous names as you were going around back then?
We were a pretty small little club. I right away started doing shows with Avalon Attractions in LA and then Bill Graham Presents in San Francisco. And I was bridging those two companies as the production manager. I was the BGP guy on the Avalon shows in Southern California, for instance, with the Grateful Dead, which were many and varied. Long Beach Arena and Ventura County Fairgrounds, and all of these storied shows that happened back in the day. Pauley Pavilion at UCLA. A lot of those things.
How did you transition into getting into BGP and Avalon?
It's what I was dedicated to do. So I just didn't take no for an answer. I just started showing up, sort of like when Danny Zelisko first showed up and jumped in a truck and was unloading band gear for Yes at the Berkeley Community Theater, and he wasn't on anybody's payroll. People actually stopped me and said, who are you? What are you doing in there?
Well, I was the exact same way in Santa Barbara, where there was one local promoter, Stephen Cloud. And Stephen Cloud Presentations was Stephen, who did all of the advertising and ticketing, and me who did all the production and catering. And just because the other guys came into town to bring shows, Stephen was the natural partner or co-promoter if you will. So I got to meet all of those folks. And I just stepped in. I'm not even sure I was asked. I just stepped in because I was that guy. I didn't take no for an answer.
But then, next thing you know, you're on a payroll.
Yes. Exactly right. I went on the BGP payroll for an obscenely small amount of money. And eventually I was asked to go do the US Festival, and could I bring a bunch of crew. I started a fair division at BGP so that we were booking fairs, with Danny Shear and Queenie Taylor. And I did all the production at fairs all over California as well as was the production manager for the Alaska State Fair, the Arizona State Fair, and the New Mexico State Fair. I was all over the place.
So you were basically the head honcho at the US Festival?
I was not. I was one of many. But, you know, the US Festival was being operated and staffed by Michael Ahern and, you know, Tom Mendenhall himself, who owned FM Productions. Mike Brown himself, who owned all the staging, was there. There was a tremendous number of people that were far deeper into this business than me; I was just one of many that had the responsibility over the event.
You would actually do Southern and Northern California for both promoters at the same time?
Back in those days with the legacy promoters around the country; it was a reasonably well-respected thing that territory was territory. One did not go into another entity's territory. But there were people like Bill Graham, who as a larger-than-life impresario had management relationships with bands like the Grateful Dead.
So when the Grateful Dead went to Southern California, it was just understood that it was a BGP show. But it wasn't automatic that it would be fully co-promoted with Avalon, because Bill would never go into Southern California, without respecting Brian Murphy's and Roger Shepherd's territory. So we just worked together. That was the difference.
I'm not going to drag this out much longer, but at the same time, you also would be doing Avalon shows…
Once I took a salary from BGP then I was no longer covering strictly Avalon shows. I was only doing shows in SoCal because of the co-promote of the two. I am pretty good at getting along with everyone. So I have always been able to step into everybody's camp. And hopefully that means I could get them to get along with each other, as well as amongst themselves. So that was part of my role.
Is there any crossover at this point with running into (Pollstar's) Gary Bongiovanni at Avalon? I'm trying to put my chronology together here.
Actually Gary having come out of the agency and then moving over to Fresno State, I was showing up as a promoter rep at Fresno State when Gary was overseeing that Vintage Days program at the amphitheater.
Steve White was another guy like me. He lived in Fresno, but he was doing production for Bill Silva down in San Diego. So there was a lot of interesting crossover amongst us guys. Not the promoters, but those of us that did our thing. You know, Steve for instance, based out of Fresno, was an Avalon promoter rep. But I would still come into Fresno to do shows at the amphitheater at the university, because it was the top three markets.
I want to jump way into the future and come back, because I'm just dying for the answer to this question because you have all of these relationships going on way back when, in Fresno, along with other markets. You eventually become a venue manager here in Fresno. Was there anything that had to do with those days that led up to your position here at Grizzly Stadium? Or just by that point everybody just knew you?
Yes. I was contacted by the minor league team owner who was building a new stadium for the Giants for their Triple-A club. I got the cold call. "Is this Steve Macfadyen?" I said yes, it is. And the next sentence was, "I hear that you know a little bit about concerts." And I just chuckled and said well, a fair amount. I mean I've been doing them around the world now, for quite a long time, since it was already 2000, in that moment, when the stadium was just getting built.
And so we had a couple of conversations and I jumped in my truck and I drove to Fresno, and the rest is history as far as that goes. The team owner felt he had his shit together as far as the stadium was concerned, but wanted to be able to build it as a multi-use facility. And that was why he was hoping that I would be able to come in and lend my expertise to that.
In the end – I mean at the beginning he didn't plan to have me running the stadium, but it just happened naturally very quickly, because I took over the oversight, the owner's representative spot for the construction, and then I started developing all of the opening plans and doing all the staffing and working on the food and beverage and the merchandise, and the box office, and every other darn thing. So it just evolved until I was the general manager of the stadium, I was the vice president of the minor league team, vice president of operations, and (my future wife) Michelle was running food and beverage and catering.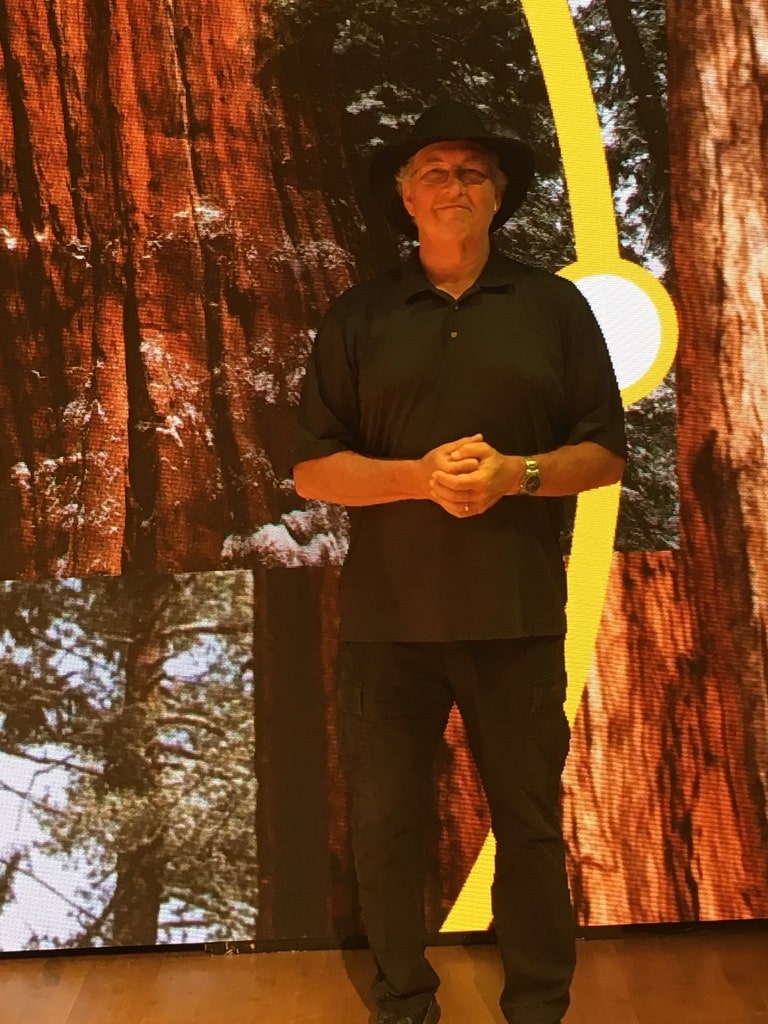 So if you don't mind, let's go back. The US festival, run by BGP, was 1981. And you're doing all these shows for BGP. I have no clue how long you had at BGP.
I was at Bill graham Presents until about a year after Bill died in the helicopter crash in '91.
During that time I was one of the production managers for the company; I was out scouting for additional amphitheater sites in the western US. I was involved with the construction of Shoreline Amphitheater and I ended up the production manager then general manager of Shoreline, and was there from 1986 until 1993.
Now one of the things about you has to do with your presence, your voice, your ability to stand in front of a crowd, explain very succinctly directions to a crowd full of people. I've seen that many, many years. Was that developed naturally? Was that something you've been doing for all this time? Do you know what I mean?
Yes, I do. And a portion of it is in fact, quite natural. I quite naturally was doing that all the time, especially with concerts where, you know, frequently there were reasons to step out in front of the crowd, and tell them something hopefully they might want to hear or unfortunately, sometimes things they didn't want to hear. All the years I was at Shoreline I stepped out on the stage and introduced every show and made up and coming announcements, for example.
In the '80s, I joined at the time it what was the IAAM, International Association of Arena Managers, and I started on a leadership path where I was the executive director of Region 7, the western US. I was the first director of the Amphitheater Committee, although I was a "committee of one" at that time because they weren't sure they wanted to embrace amphitheaters because the arena people didn't like them. I then enrolled and went to the Oglebay School of Facility Management, back in Wheeling, W.Va.
When they developed a graduate program then I was in the first class in the graduate facility management program at Oglebay. With mentors and teachers like, you know, Ray Ward, one of the preeminent venue managers of all time. You know, folks like that, Dennis Bintrock and on and on, and inventors of the way things are still done in many places today. That was all coming out of the Oglebay school. And I was very pleased and excited to have been able to attend and graduate then go to the graduate program.
And what was the first opportunity with that acumen?
Well, I just continued refining leadership roles and, as you were mentioning, talking to big crowds of people. Things like that are exactly at the heart of what facility management school is trying to teach, trying to develop the leaders for the future, in order to develop the bench strength to be able to have up and comers as new arenas, new venues are being built.
And that's still true to this day. The program has changed some and there has been refinements. And there are many more programs like the security program and the crowd management program.
There is a lot of opportunity there, to work with a tremendous number of mentors in that particular industry. And I loved it. I loved being a venue manager. I like to think I was quite good at it. So Shoreline, Grizzly Stadium. I mean when I left BGP after Bill's death, I went to the Oakland Stadium and was the owner's representative to the remodeling of the stadium in the mid-'90s, in order to bring the Raiders back to Oakland from Los Angeles.
Then I ended up co-writing the design build program with a prominent San Francisco architect, for the complete refurbishment of the arena at the time, for and on behalf of the Warriors. So I spent a number of years there in Oakland because I also – which is what naturally happens to me when I'm doing these things, – suddenly found myself to be the director of operations. And I found myself to be the AGM of the property. And then for a very short minute, the GM before management was being changed over to SMG from the city and county.
SMG brought in their own people. But I was there long enough to see through all of those improvements. And the Raiders returning and the Warriors improving. After that I went to Grizzlies Stadium. And then after Grizzlies Stadium, when the ownership changed, I chose to leave because the new owners were not people that I chose to work for. And at that time, I was being hunted by the chief operating officer of House of Blues.
And I was hired to be the corporate vice president of operations for the House of Blues, nationally. I was responsible for all of the concert assets, not the nightclub assets, although I did help out with the clubs, and worked with the operations people on the club side. I was 100% responsible for the concert side, owned and operated as well as just used, working directly with Alex Hodges, to manage that division. And, you know, traveling around to our, at the time, 10 amphitheaters in the US and Canada.
Yes. Again, and it feels like I'm repeating myself, but I'm trying to see if I can figure out exactly how many W-2s you've actually had over these years. Some of them I believe you were probably independent contracting as well as…
That is correct.
Yes. That's correct. I've had my own concert production corporation for 50 years now. In addition to all this other stuff. On top of that in 1977 was the first show I ever did with Tom Campbell and Avocado Productions in the Guacamole Fund, producing benefits around the world with artists like Jackson Browne, Bonnie Raitt, Crosby Stills & Nash, and a host of others that are all about giving their time. And Tom Campbell being the greatest benefit producer that ever lived, he's never done a for-profit concert in all of that time. And so I hooked up with Tom.
And even when I had all these other positions and these other jobs, W-2 or not, all of them – Bill Graham, House of Blues, everybody understood that what Tom Campbell did was totally special, and would rather have somebody like me on the payroll that was intimate with all of these artists, and the ability to navigate the cost structure and the absolute accounting of a benefit. They loved having someone like that on their payroll. So I was allowed to continue doing those things the entire time that I was with these other various companies. So I was pretty proud…
Yes. Okay. Yes. So, there were a lot of times you had several revenue streams coming in at the same time.
The House of Blues job was much like the BGP job, because when Bill died, the company changed; I was no longer a good fit for the way things were going to be done, as it was continuously sold to other corporations. So that's when I went to House of Blues, the same thing. House of Blues merged with Live Nation. It took Live Nation six months to integrate all of their 41 amphitheaters with the ten amphitheaters at House of Blues. And then I got called in and thanked for my tremendous efforts at making that happen. And my services were no longer required.
So I just said okay, no problem, because I was getting the same call from a Native casino in Rancho Mirage, California, that wanted to build the most spectacular 2000 seat concert theater on the West Coast, and they were willing to spend huge money to do it. And I'm unique I think, in that I know venue management and venue operations. I also have relationships. I don't bullshit and have relationships with all the agents and many of the managers, which has served me well in years. Those folks will answer my call.
So I ran off to the Agua Caliente Casino in Rancho Mirage, which is one of the most well-respected Native casinos in the country, and built them a 2,000-seater that is spectacular, and has all the bells and whistles of a full-blown concert house performing arts center. And then I started managing it.
Like usual I found myself running the theater and I found myself the director of entertainment for the tribe. I started bringing artists to the desert that had never ever played casinos before. Because casinos at the time, traditionally were on the way up or on the way down. Do you know what I mean?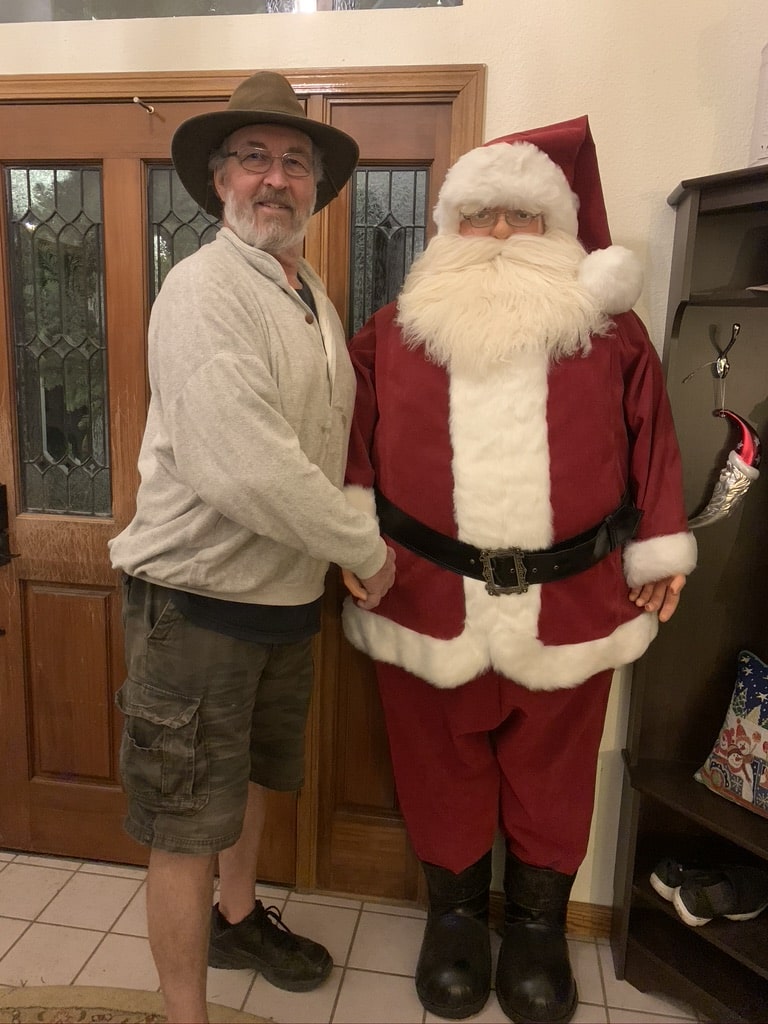 Just by listening in to too many panels, way too many panels that have to do with casinos, it sounds like you got a better deal than a lot of people who might be involved with talent at casinos; that you had the budget to bring in talent, whereas many do not. I've always understood that with a lot of casinos, the frustration with the agents is you want the talent, but you can't pay for it.
Right. Working in tribal country is hard because you're always threatened with change.
It was way fun at the time. And I was blessed with being best friends with Billy (Brill) who is the king of casino booking.
Even though you've had a pretty good career, and I'm assuming you've always felt secure in whatever might be coming up, you still have led a fairly nomadic lifestyle.
To a certain extent.
Like a lot of people stick in one place for 30 years and then when they're done they don't know where to go.
Yes. No, not me. Along the way and in between there's also all the tours that I've done. Because, you know, I toured with Bonnie and Jackson and CSN, and a little while with The Clash, Mick Jagger, George Strait, Garth Brooks. A bunch. Never for a long time because I don't want to live my life on the road.

My specialty with certain of those artists is it was a specific special need that I could fill for a short time, whether that was to get them up and running and make it all good. I've always had a good rep with my peers because I don't poach. I never want somebody else's job ever. And I don't want anybody to ever think that I am after anybody else's gig.
I did my first concert with Jackson Brown in 1977. I've been doing shows with Jackson ever since.
Considering that you and Jackson Brown have such a long relationship, do you have an affinity with his song "The Load Out"?
Us guys that lived it with him know that he absolutely wrote it about all of us and meant every word. I stop and listen every single time it comes on the radio.
You know, it's a different kind of relationship than most artists. But the point there is that his production manager – there are times when Jackson is not touring, so somebody like that, the production manager needs to fill in because he still needs the paycheck during Jackson's downtime, so he'll take a tour with somebody else. Then all of a sudden, Jackson decides to do a few shows and, you know, what is a guy to do?
Well, the good news is that there's somebody like me whom he can call. The artist knows me; the artist is comfortable with me; the managers are comfortable with me; and I can step right in, do the shows with no hiccups, and then hand it right back. Because I don't want it. I don't want to own it.
I don't want to do such a good job that they ask me to stay. I don't want any part of any of that. I don't poach.
And I have a number of friends who ask me to step in just because of that.
Are you still doing that? Like right now, right now, is that happening?
Right now there is a major country artist, maybe the "majorest," who is going to announce a show sometime in the near future, in a large city in the US somewhere. One show. And I will get asked – I've already been asked if I will go out and do that show because I bring a certain skill set and they need it. So I'll do it. Because why not?
Could even be a name that you already mentioned in this interview. Who knows?
Maybe.
So a little offhand thing here, this could be anybody, but I just recall when I interviewed Louis Messina after he left SFX.
Yes.
And this may not have been the full story why he left. But he certainly made it sound legit when he said, "I just couldn't take that environment anymore; everybody was so dour; their faces were down into their desks and they – it felt so corporate and it wasn't fun anymore." Have you been in any situation…
That's exactly why Gregg (Perloff) and Sherry (Wasserman) started Another Planet.
They could not stand – exactly what you said about the big corporate behemoth.
But you were – how many years do you think you, overall, have been in environments where it's, like, "I've got to get out of here"?
Well, certainly SFX vas like that for sure.
And after House of Blues and Live Nation merged, oh it was just, you know, it was becoming this giant thing. A giant thing and I don't like giants.
Overall, probably about 5% of your life though, was in that situation?
Probably less. I'm pretty good at navigating my way around situations so that I don't have to stay long. I can see it coming. I've got so many other things that I could do that I just pivot and go do them.
… Until they're not fun anymore. Because if it's not fun, why do it?
Can we just go dip a little bit into the whole reason why I know you, which is for the Pollstar/CIC conferences? I mean I can imagine you putting together the awards show. But the conference itself is not necessarily something that has anything to do with anything else you've mentioned to me, that I can see.
But it's just logistics, Joe.
At the end of the day it's no different than putting on a concert, or putting on a sporting event, or doing a huge corporate with some, you know, mega corporation like I do more of now; like I'm doing as we speak, this morning.
Is this the only one you've done like that though? I don't know if you've really dipped your toe into a lot of conferences.
True. Once I was deeply into IAAM I started helping with all of that. I co-produced the Bay Area Music Awards in San Francisco for 18 years. There were a certain number of offshoot meetings and things like that, that happened as a part of it. I've worked on the Gavin Convention when it used to be around. So again, I would say that in all honesty, it's just not that different.
A few years ago, when COVID started, nobody knew what they had to do. I had a corporate client that came to me and said we don't know what to do to get our people on campus; we need to come up with a COVID protocol program for entering our facilities. And we're going to need a shit-ton of people to operate it. We thought an event professional that knows how to spin things up on a dime and have it just logistically make things happen, that you'd be the perfect guy to do it.
And I spent almost three years operating the COVID protocols for entering company facilities in six states, for the largest company in the world.
I had over 230 people employed full time just doing Health Screening in lobbies in buildings all over from Texas to California to Seattle. So I don't think it's any different.
I'll see you at a theater here in Fresno, doing production. Without talking about anything specifically, it seems like either you just like to keep busy…
It's true.
I don't do little shows like that anywhere else, or for anybody else. But those are for my friend, Dan Steinberg.
And for Steiny, we're pals. So I cover that stuff for him because it's him. Otherwise, I wouldn't do any of those.
That's purely a friendship play. Believe me. It has nothing else to do with other things. I don't take every gig that somebody calls about, anymore. But I take the stuff that's interesting. I try to take only the stuff that's close to home that'll be fun. And, you know, honestly, it's got to pay to be worth my time, because I like to always have the "swimming pool fund" going. We call it the pool fund. The pool is built, but there are toys to buy and landscaping to do so it's play money, not investment money.
Right. In my little world I'm beginning to understand what you're saying. I have a couple of little side hustles, and it doesn't seem like that much until I realize I just paid off my car payment.
Exactly. You start small and it is the bomb. Because if I can just do these little things and it takes care of all of the monthly expenses, then I can pick and choose on the big stuff.
You know, as far as Pollstar goes, that very first CIC I already knew Gary and Gary at that point because, you know, Gary B was all about along the way and where he'd been and where I was. And Gary S, well hell, Gary S when he was managing the Average White Band. I was with Les McCann, and we did a tour together where Les was the opener for the Average White Band's first tour of America.
The very first year at CIC when Jeff Apregan was doing the panels. Oh, well I'll think of it. But basically, it seemed to me, that there was really nobody wrapping their arms around the production audio and all the rest. I basically went to the Garys and just said look, you don't have to pay me; I just want access to the conference and a hotel room, and I'll help you do whatever you want, because I have to be there.
You're going to start this thing; I've got to be part of it, just like so many of the gigs in my early days when I said you need me. And so that's what I did. That's what we did. And it transitioned very quickly after that. Jeff did the panels that first year. And then, you know, pretty quickly I started doing all the panels, and working directly with Gary B to make all the decisions.
So it was almost volunteer at the first year?
How could they possibly turn that down? And so they did it. And then it was obvious back then, the production of the award show was nothing because it was left to the venue that was hosting it could produce it. They wanted the advertising but after that, you know, they didn't put too much into it.
So I just jumped in and just took it over. It was the right thing to do. And the boys, as little as Gary B knew about that side of things and as much as Gary S thought he knew about that side of things, they were pretty happy to have somebody else jump in. And of course, Shari (Rice) and I were already friends, and so it all worked.