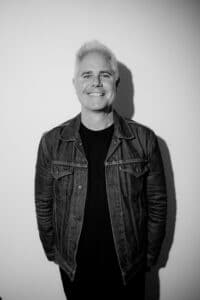 Transparent Productions, the newest member of the North American Concert Promoters Association, continues to grow with shows coast to coast as well as festivals. Operating in the Christian music space, Transparent has emerged from the lockdowns through elbow grease, thinking outside the box and working in churches.
Tim Taber learned the basics of promotion while playing in the alt-rock band The Prayer Chain, then by managing bands and as the previous owner of Floodgate Records.
How did you get into this business?
I grew up in the Christian music scene seeing these bands mostly in churches and doing alternative, punk rock stuff.
That was the inspiration for me to start The Prayer Chain and get a record deal. We put out a couple records and got to tour around the world. When I got back, the scene I grew up in was kind of dead. I decided to put on shows: indie, punk rock, whatever.
There are some touring artists that will do anything to avoid the promoter.
Yeah. It's kind of an interesting dynamic. When I started promoting, a promoter was labeled a weird outsider. The artist – especially when they're brand new – love their label. The manager is a trusted member of the team, steering the ship. Then you've got the agent, another trusted member but one step removed from the manager. The promoter was the guy who they thought was going to rip you off. The manager and the agent are there to protect you from this guy.
It was irritating, especially in the past 10 years. If I'm doing 50 dates on some act, or even 20, I might be putting up more money to market the artist than the label! That's especially true these days where the marketing budgets and recording budgets aren't what they were when CDs were hot. I'm happy that these days promoters are getting recognized more for their work.
So, you just jumped off the road and into promoting?
There was a band called DC Talk, which was a massive Christian band, sold millions of records, and they did a benefit for Habitat for Humanity. John Huie, their agent at CAA called me. I think it was because I did a show with a British band called Delirious, one of their first US dates, and it went well.
He asked if I wanted to help and connected me with Nick Masters. I don't recall what Live Nation was at the time – Clear Channel, SFX – but Nick came from Avalon, and I basically did marketing on that show. That went well, so Huie sold me more shows. These were the acts that were selling more tickets and were on the radio. I think the reason I got a shot was that there was really only one guy doing Christian music shows out here.
Was there a lot of dialing out? I figure once you're locked in with a John Huie, other agents start to call.
Yeah, there wasn't a ton of agents at the time. There was Third Coast, Mike Snider, which became the Christian division of William Morris. Then there was CAA spearheaded by Huie. There was Jeff Roberts & Associates, which is still big. Knowing the right guys was super important but also working with marquee acts like Amy Grant and putting up good numbers, and not botching the show, is helpful.
Have you built relationships with "baby bands" and artists and continued alongside as they grew into larger buildings?
Right now, a big artist for us Phil Wickham, who is based out of San Diego.
We took a deliberate step a few years ago to invest in the church space. It's a tough nut to crack. It's more nuanced than a club or theatre show because you're dealing with nonprofessionals and sometimes it has to go to the church committee or the board of elders. It's not just as easy of a process. Even doing the dates are a lot more labor intensive because you're not going into an arena with a savvy box office team, ushers, security and union labor. Frankly, it's not that lucrative and it's more work intensive. But that is the space whwere we can build artists' ticket sales and that is what we have done with Phil.
We're big believers in Anne Wilson and Jared Gibo, our President, just finished up a deal for us to do her touring. We are also doing the touring for Brandon Lake. One new artist for us, but not a new artist at all is CeCe Winans. We are doing a 21 city tour for her this fall and the on sale numbers look really strong. Our growth strategy is not to take artists away from others promoters, but to build them.
Are most Christian acts easy to work with?
I think it's like any other genre. You have some super-easy acts to work with and you've got some challenging ones. Just because artists are Christians doesn't skew that percentage. You hope these artists have a view of their career that goes beyond themselves, and it is about hope, love, joy and a relationship with Jesus. In that, there might be less ego or it's all about demands on the rider. It's kind of an exception to the rule that artists are difficult to deal with.
Is there anything unique to promotion of this genre?
It's tied together by faith so we'll have hip-hop artists, hardcore bands, worship, contemporary Christian and R&B, but it's all under the moniker of Christian music. Outside of Christian music, you're segregated by different music styles. It's an odd genre in that it's tied together by the message, not by the music.
When you come to market a show, I think we probably employ the same strategies with our counterparts. When Facebook launched, it was a great thing for us. With Jared on our team, we were early on in embracing social media to get the word out on shows. In the early days we were spending a ton of dough on Facebook and getting massive results. Since then, they've changed the way you do business, they've changed the algorithm, and clamped down on stuff. But social media is still a big driver for us.
Interesting, though, is that in the last few months is that Facebook is clamping down on our ability to target Christians. A lot of the keywords we would choose to get our ads in front of our consumers are not allowed. It stems from the hate speech issue. They don't want you to target someone because of their religion.
How was business during the lockdowns?
As an entrepreneur, when it first came on, we thought it would last 60 days or whatever. But when we could see this was hanging around, we tried to pivot and become more of a digital company. As churches couldn't meet, they were all turning to Zoom. We were offering a service to plug well-known Christian artists into church services. For some baby band that might be $500 and for some well-known artists it might be $10,000. We really thought we were onto something cool. I thought we did a good job rolling it out; we even got the blessing of the agents. But it didn't fill the gap at all for the lost revenue. It wasn't even close. We did optimistic projections that this might plug the hole and it just didn't.
In March 2020 I didn't think it would be a thing a year later. Then we decided to launch a merchandise brand called Support Live Music. We gave a bunch of grants to touring professionals and pretty much exclusively crew people. It was kind of a no-questions-asked that, if you emailed us, we'd give you $500. It wasn't supposed to do much more than help cover rent for a month or help buy groceries. Other companies could make more of an impact but, for us, it was what we were able to do.
But we had to let half the team go but kept on 10 people who were moving the shows forward three months at a time.
We had the benefit over mainstream counterparts in that the government took a different approach toward churches than they would with nightclubs and theatres. There was leniency for letting events take place in a church. Our VP of booking, Kyle Burnside, took a trip to Missouri and Florida. He came back telling us that the rest of the country wasn't operating like California. He thought there would be opportunities if there was reduced capacity, temperature checks, and masks. We could get an artist on board in a partnership model that is not expecting a massive guarantee. That was when we slowed the cash-burn, in December of 2020. It spilled out into the spring of 2021 and kept the team employed.
Did you do drive-in shows?
We never embraced that concept. Artists were very thankful they could work, and we did a few dates including For King & Country at the Rose Bowl parking lot. While it didn't make a ton of dough it was profitable and was a good experience for the fan. But other drive-in things we worked on, man, I really just didn't think it was a good fan experience.
How does the future look?
We did over 250 shows in 2021 and we'll do over 350 shows this year. Things are rolling along just fine.