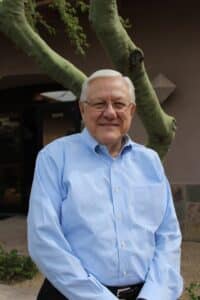 Charles T. Johnston, known to his many admirers as Charlie, has been a staple of live entertainment since the '60s.
That's just the byproduct of spending more than 50 years in the business. Johnston's main contribution to live entertainment is taken for granted: sports event performances. Sure, halftime shows at the Super Bowl are part of American culture, with marching bands since 1967 and Carol Channing taking the field in 1970. Yet, Johnston and his company helped solidify the culture in the mid-90s with staging that could be moved on and off the field in minutes and was used for a pre-game show at Super Bowl XXX for the Doobie Brothers.
Much like the iconic Barbara Hubbard, his visibility and affability belie a storied history. Few, if any, can claim starting out in the biz by promoting a Rolling Stones concert and, along the way, disobeying direct orders from Frank Sinatra and having Little Richard play piano in your house for Thanksgiving dinner.
His company, Select Artists Associates, has worked with the NFL for 16 seasons on the production of pre-game, halftime and post-game field presentations. It has staged on-field shows for every MLB All-Star Game since 2003. It has produced more than 150 post-game shows for MLB including 18 at the New York Mets' Citi Field. The company's credentials also include NASCAR, the PGA, Major League Soccer, the NCAA and special events for clients like GoDaddy. It also produces Devilpalooza and InfernoFest for Arizona State University. Staging is also used for events like trophy presentations for the College Football Playoff National Championship.
NACPA's interview delves into all of it, along with answering the question why a production company has a name that sounds a lot like a music agency.
First of all, how's the day going?
I see business starting to pick up.
How would you define your company?
A production company. Sports and entertainment production. We purchase the artist, we put the package together. We create the show and it's a one-stop shop.
But you do what a promoter would as far as the actual show goes?
Right. In fact, we did a show at Ak-Chin Pavilion for a client. He was promoting the show, but we booked all the artists and did all the production. He just paid us to do what we do. We haven't done many of those because when you look at the Live Nations of the world, they do all their own stuff.
But you've worked alongside such promoters as Messina Touring Group.
Nov. 10 was the start of my 55th year in business – and there's no book. A CPA has all these rules and gets licensed. In this business, there are no controls. It's all about ethics, relationships and integrity. I take a lot of pride in having strong integrity and tremendous relationships. That's what's making it all work.
This shakeup with the pandemic has been an interesting thing for all of us. Look how many people have changed from big agencies to starting their own to just getting out of the business altogether. And look at the acquisition of ICM by CAA, which is a huge deal.
Let's go all the way back. Your career and my life sync up. I've been on this planet 55 years, and so has SAA.
I started before '66. I started as a musician. I knew in the third grade what I wanted to do. I thought I wanted to be a musician. I taught myself. My grandfather gave me a trumpet. I got good enough that I got myself a full-ride scholarship at Arizona State.
While I was there, we won the Intercollegiate Jazz Festival in 1964 and I started booking bands. I'd see a band and say I can book them; I'm booking mine. I was doing that while I was in school and I was playing five, six nights a week while booking other bands. I graduated and I went to graduate school, Then I went to law school. I taught myself how to do this.
I didn't finish law school. I came back, got myself an office and the first big show I did was April 24, 1969 with the Rolling Stones at Phoenix International Raceway.
People say how did you do that? Well, it was a whole other world back then when you made phone calls. I worked with GAC, their agency and I had the balls to make the phone call. I had no idea what I was doing but I made it work. That was the beginning.
Music has been my life. I love it and I'm glad to say that. And I was a fairly good musician.
Do you still kick around with the trumpet?
I do and I learned how to play bass and I also play keyboards. I have a grand piano in the living room in the house. About five or six years ago I did a halftime show for the Sun Devils and I had Little Richard come in. It was for the UA game. I had Little Richard and his band at my house for Thanksgiving dinner. I'll tell you what: he got on the piano and he was singing. They're great people. He was just coming to my house. You're traveling, you're working with me, you're coming to my house for Thanksgiving. I had it catered and they had a hell of a time.
GAC – who was the Stones' agent? Frank (Barsalona) was everything back then.
Chuck Barnett. He's still in the business. He's managing. He was pretty young at the time. His dad was a jazz player I think and that's how he got in the business.
How did the Rolling Stones go?
It was a great night. It was two weeks after Altamont Racetrack with Hell's Angels and the murder. Hell's Angels showed up at my show. They were following the Stones around.
Then I got into lounge acts. I could control them, rehearse them. At one point I had 35 acts out on the road. Working places like Reno, Tahoe, Vegas, nightclubs all around the country.
So, you switched from being a promoter to an agent. Did you continue to promote during that transition?
Yeah, I did shows at the Celebrity Theater. We did some really interesting shows there. I did Jose Feliciano, Jimi Hendrix and The Doors at the Coliseum. Janis Joplin at the Tempe ballpark. When it started to change, I just did my own thing with my own groups. When the '80s and disco hit, that was another change because now the club owners were having a DJ come in rather than a 10-piece band. We started doing special events.
I came up with the idea of putting sports and entertainment together. I started to design these roll-on stages and audio systems. I went to an engineer, and we designed a stage. The first place we used it was the Dallas Cowboys/Pittsburgh Steelers Super Bowl here in Phoenix at Sun Devil Stadium in 1996.
Diana Ross came in on a helicopter and we had The Doobie Brothers on a roll-on stage for a pre-game show.
That was the first act under the new model, and the first booking.
I got the booking because I was producing entertainment for the Cardinals and when the Super Bowl came into town that year, they had a production meeting. They were having a conversation about wanting The Doobie Brothers for $15,000. and I said I could make that happen.
I'll never forget. Bob Best from the NFL looked at me and said, "You've got a week" – as if to say, "What are you even doing here?"
The meeting was on a Saturday. On Sunday I went to my office and said, "I know I said that for a reason, but the Doobie Brothers are getting $100,000 to $150,000 a night."
I looked them up. The leader of the band is Tom Johnston. But his first name is Charles.
Charles T. Johnston. I looked at it and thought, that's why I did this. So, I called their manager Bruce Cohn and said, "I've got a Super Bowl gig for you guys." He said, "Who is this?"
I said, "Charlie Johnston from Phoenix."
He goes, "Really! My daughter goes to ASU."
I said I was a graduate. We cliqued. It was one of those moments and I made it happen. I never looked back.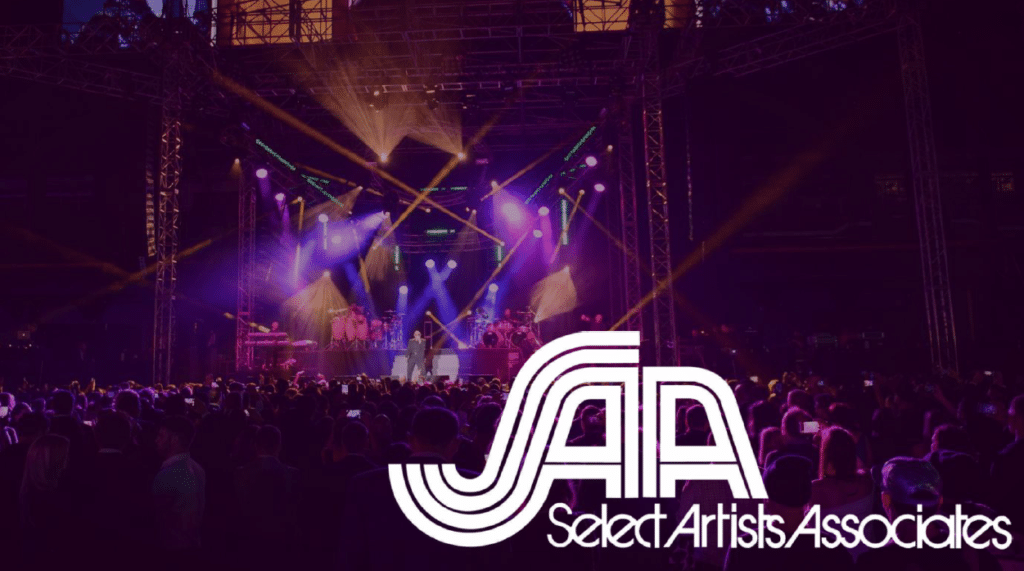 Was there another carrot other than cliquing with the manager and having a common name with the leader of the band? I figure exposure, for one.
Exposure was phenomenal! They were guaranteed broadcast time live to 300 million people worldwide. We've done a ton of pre-game Super Bowl shows after that. We were primarily doing pregame because our equipment didn't damage the field. We'd take a big production out there, on and off in, my gosh, two minutes.
Can you please tell us how you first met CAA's Rod Essig?
I had all these lounge bands working and I traveled a lot. There was a bowling alley in St. Paul, and I had a band working in that area. I went there and there was a kickass band playing with a black drummer who was named Moose. The whole band was about him. He was phenomenal. So, I'm talking to the band, and he walks up. It was his band! I ended up stealing the drummer. I bought him a ticket, flew him to Phoenix and built a band around him. That's how I met Rod. He was the agent for the band that I stole Moose from.
He was a lounge agent. That's how he started. I talked to him twice today. We booked a couple of stadium shows today – post baseball game shows. He's one of my best friends.
We never had a hatchet to bury. We are both still here doing it. And where's Moose?

What were some of the lounge acts? You had 35.
I had a group called The Gringos. Calliope, Southern Flavor, Phoenix Express. I can't remember all of them. A lot of horn groups. There were a lot of places to play.
But disco ended all that.
That's why I came up with sports & entertainment. In 1994, I ended up bidding on a management contract for Chase Field for all the non-baseball events. It was an RFP process and we won it. I had Chase Field for 20 years. Then the Diamondbacks got involved with politics and a new board of supervisors. They said they would leave town unless they took over booking. They said they could do a better job. They haven't done anything.
So, Select Artists was established November 1967. You just transitioned it from an agency to what it is today and kept the name.
I have a company that runs our warehouse and our office building called Beans & Roses LLC. It's named after two of my dogs. I've got another company, Mountain High Staging and Production. That's an LLC that owns all the roll-on stages and the semis. I have a deal with a company out of Porterville, Ind., which supplies drivers. We'll schedule their pickup and delivery times.
What was the history of employment throughout all of the incarnations of SAA?
I started with four employees. We went up to six and now I've got 12.
The importance is – and I've done the last 20 All-Star Games for MLB – I can walk onto the field and say, "There's my guys!" And the MLB can say, "Well, I don't have to worry about this!"
It's good business. And these people have been here a long time. They've been here when it was good and I'm not asking them to take any risk.
Twelve people. Must be lots of subcontracting.
We have an audio company that we use. Believe it or not, they're out of Greensboro, N.C., called SE Systems. I've been using them for 22 years because they get it. I'd rather pay the extra trucking. They'll be doing the All-Star Game in Los Angeles. They're coming from Greensboro!
You know there are plenty of sound companies in LA that can do the All-Star Game. But we're using SE because they've done 20 of these games and this is 21. I'm going to have my crew there. It costs a little bit more but there is no margin for error because all of this is televised.
Your client list: What is the background?
We have a long-term relationship with the Angels. Nets. Pirates. Nationals. We've done a couple one-offs with different teams. Might do something once then, again, a couple years later. We're very proud of our 23-year relationship with the MLB.
We still do some of the football teams but not nearly as much as with baseball. There, they rope off the infield, we'll put something behind second base and put about 1,000-1,200 people on the base paths. The team might mark something up as VIP. It's a nice promotion. Think about it: "Gee, I'm going to go onto the field and I'm going to see this great band." It's a nice experience for the fan.
How many Super Bowl Pre-game Shows have you worked on?
Probably 18 to 20. It's our equipment and just being a part of it. We haven't been involved the past five or six years but different levels of involvement because we know everybody.
So business is picking up, you said.
Yes. NCAA. Shows with the Angels and with the Pirates. We're in talks with several other teams for the season. We'll be doing the All-Star Game again at Dodger Stadium. I've got a number of corporate clients like a huge country club operation in town we'll be doing shows for. Some repeat stuff from the past couple years. I'm working on a deal with the Miami Marlins. We don't have that deal yet, but I hope I'm going to get it.
How quickly did things change for you when the lockdowns hit? Was it a 24-hour period?
Some of it was. We had a huge event booked at the Glendale Arena on March 27 and the governor shut everything down on March 23. It was 18 to 20 months. Nothing postponed; all canceled. Every day was something else.
Now look at a football game and how many people are wearing masks. Nobody. It's coming around.
What are the mandates in Arizona?
They have some but people are pretty much ignoring them. I think the general population has had enough. Of course, there are some mask-wearing for doctors' offices and Starbucks and whatnot.
The political component of the whole thing is frightening.
You're doing work with Texas A&M.
Yes, we won an RFP as the company to book and produce shows in College Park. We're just taking those opportunities and turn them into new business.
This has to be massive.
It's Kyle Field. 102,000 seats. They haven't had musical events for the past 15 years, only football, so we're looking at this as possible dates in 2022. We'll wait and see what happens.
Meanwhile, the World Cup is coming here in 2026. I've seen what we're doing and I'm quietly positioning myself as this event provides a great business opportunity.
For the rest of us, 2026 is so far away.
The folks from Soccer United Marketing came here to meet with us and we let them know that SAA is serious and would like to be on the radar.
Is it that unusual to plan four years in advance?
If you want to get it, you better look for it. I don't know how many people think that way, but I do, and I know if it's going to be here, let's be the guys.
There have got to be 50 years of stories to tell.
Oh my, and a lot of good ones. People can focus on the bad but there are a lot of good stories. Dealing with Paul McCartney was a joy. The first time I dealt with Paul we did the Super Bowl pregame show following 9/11, in New Orleans in 2002. Two years later he was in Jacksonville. I had nothing to do with it, but I walked into the tent, and he yells at me.
I'm probably thinking he remembered the white hair. But it blew me away. "It's Charlie Johnston! Come over here! Have a Coke!"
Chuck Berry never pointed a gun at you?
Nope. He was great to book. You paid him $25,000. He got a white four-door Lincoln and a driver, a Fender Reverb with two 12-inch speakers, and you provided the band. That was it.
Dick Alen, his agent, said he was the most literal client he ever worked with. He would do whatever was in the contract and nothing else. If the contract said it was 45 minutes, that's what he'd play.
Yup, not 46. Dick Alen was a terrific guy.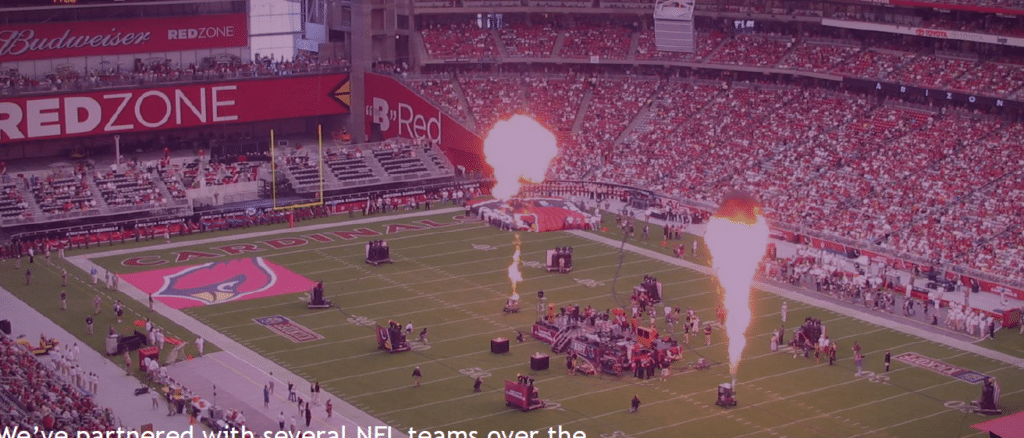 Anything else?
I had a funny experience with acts that opened for Frank Sinatra at Caesars. Jose Feliciano was one and a singer out of Phoenix, Lee Meza, was the other. Jilly (Rizzo, longtime Sinatra aide) comes up to me and says, "Each of dese guys getz two songs, got it?"
I said OK. I sat down with Lee and Jose, rehearsed them and said we were going to do two medleys.
They went out for the first night and did two medleys which was, like, four songs for Lee and five for Jose in a medley format.
After the show, Jilly comes up to me and says, "Frank wants to talk to you."
Oh-oh.
I'll never forget this: They walk me into the dressing room. On either side – it's gotta be 75 feet – was a table. Red shag carpet about an inch and a half thick. He's sitting at the end.
I thought, I gotta walk down and see the King?
They walk me down to him and say, "This is Charlie. He's the manager of those two acts."
Frank says, "Who's idea was it to do those medleys?"
"It was mine."
He says, "You've got some balls. I like you." And he hugged me.
I about shit my pants.
Then we sat down and had a drink, and then I left.
That's nuts.
I also handled the Righteous Brothers before Bobby (Hatfield) died. I have a picture here with Bobby, Bill (Medley) and my three daughters. My youngest daughter was six; she's now 40. It was that long ago. We did a bunch of stuff across the country with them. Quality people.
That alone – working that long with the Righteous Brothers – is worth a book.
Here's an example of what we deal with. I did a show with 50 Cent. This is for the Mets. I'm sitting with owner Jeff Wilpon. He says, "I want a younger crowd. I want 50 Cent."
I say, you mean Fiddy Cent! I told him I'd book him but I'm putting an indemnification clause in the contract because you're going to hear M-F- all night long.
So, I booked the act. We do the rehearsal. Halfway through the first half I walk into the dressing room, I give him the balance of his money and ask to see his song list. I say that the game will probably be over around 10:30 PM and we'll need an hour of music. We want to be offstage by 11:30 PM.
He gives me the song list. Thirty-eight songs.
"Fiddy! You can't do 38 songs in an hour, man. All I need is an hour. I want to get out of here before midnight. It's a Saturday night."
"I'm gonna do it! I'll get it done in an hour."
Well, I know he won't be able to, but my only other option now is to turn the power off or just eat it. And what the team is eating is 1,116 employees that will be paid overtime.
Fiddy comes out. I've got a hand clicker. First song he says muthafucka 87 times. I showed Jeff.
"I had no idea!"
I said this is what I do. You run a major construction company and a baseball team. I do this.
So Fiddy plays all 38 songs. He gets offstage at 1:20 a.m.
So, 1,160 employees got paid overtime because they went from Saturday to Sunday.
You go through those stories and try and tell people what to expect. Country artists will do what they're asked to do. I've worked with Garth, one of the biggest artists there is and never had a problem.
Speaking of Garth, he came to Phoenix when I was booking Chase Field. I got a call from his manager who said Garth likes to do a baseball camp for underprivileged kids and asked if I could help.
I said that I couldn't give the building away. So, I sat down and worked out a Rental Agreement for $1 for Garth's Charity.
It's not a comp. I paid a buck. So, I gave it to him and then I went to the Diamondbacks and said we've got Garth Brooks coming into the building. I think I can get photos for you and maybe an endorsement of the team or whatever, but I need gloves, balls, bats and maybe some jerseys.
The Diamondbacks gave us what we needed. I gave it to Garth. He shows up and we had about 130 underprivileged, 15- to 16-year-old kids. None of them knew who he was. Garth starts to play ball with them, running bases, and he stops about an hour in and sits on the pitcher's mound. He says, "Come up around me. I want to talk to you."
He said, "I want you to understand how we're doing this. There's no I in team." He goes through this whole thing; I'm watching him and I'm thinking it's pretty cool. They're not here because he's a star. They have no idea who he is.
He goes out and plays ball another hour and a half. They're on the field three-and-a-half hours. At the end he sits them down again. "You guys got to understand another word that's important in life: Love."
He does a whole other thing on that. They leave. He comes to me, and I have my daughter, Jessica, who was taking pictures. Garth suggested dinner before he did his show.
Those kids never knew who he was! But that's what you're dealing with when it comes to some of these people. It's really fun stuff and interesting.
Going back to 50 Cent, I was under the impression that it would be difficult to get a hip-hop artist to play the allotted time, much less do a marathon.
You're right! But think about it. It's 30,000 people. What I'm doing now for an artist – I have a nontraditional production. I don't care who the artist is, I'm going to put your artist in front of 30,000 people. You can't do that with most artists. They're going to be in an amphitheater, an arena. Seventeen, 18, 20 thousand. I'm going to do 30,000 at a stadium. There's so much value in that, with good sound and production that it's a classy boost for the artist and if it's one coming out with new product it does nothing but help.
We have not had an issue with production, or being able to get it done, something failing.
No wonder you want to keep the same crew.
No issues. These guys: I love them. And they understand that word. We talk about that kind of stuff. We need to take care of each other. When you see this age of rage we're living in, you've got to stop that!
That's our attitude and, boy, does that work.
Meanwhile, considering some of the tragic situations that have come with staging, that is not part of the formula.
No. There's no roof on at all and we do ground support if we have to do lights, which we can roll out. Basically, it's a quick on and off, plus we have floor lighting on it. Plus, we'll do three or four long throw Follow spots on the 200, 300 level of a stadium. Like I say, it's a nontraditional presentation. It's not all the bells and whistles you might get from a normal show, but it's real and it works.
We've had U2 on it, McCartney, Mariah Carey. We have had the biggest acts in the world on this staging. We did the Super Bowl in Detroit (in 2006) – we had the Rolling Stones, Stevie Wonder and Aretha Franklin. You want to talk about a show? Whoo!
Well, at least one of those artists was known to have some eccentricities with live performance, but I assume most of the people who play at this level consider these to be "just another show."
I had Steve Miller Band when it rained. We were doing a stadium show in Pittsburgh after a Pirates game. It poured, but nobody left. They were all soaked, and they still talk about the night with Steve Miller.
The owner of the team would say, "I was standing there with you, and it was raining like crazy."
Steve's production manager was yelling at him to get off the stage, but Steve said, "These people came to see me, they're going to see me. If they're not leaving, I'm not leaving." And he kept playing.
What an attitude.
Considering the vast majority of artists are professionals, any stories about the exception to the rule? Any "Sly Stone" moments?
I have to think about that. Well, I did a show years ago at a theatre we were booking. This comedian was an opening act and he had to have three or four bourbons before he could go out on stage because he didn't like crowds. I can't think of his name. Oh, yeah: Don Rickles!
Don Rickles? Don Rickles didn't like crowds? Vegas staple Don Rickles didn't like crowds?
Yup, so, I got him the bourbon and we had a great show.
Select Artists Associates is available at https://selectartists.com/