Brent Daughrity is a partner at Anderson Benson Insurance and Risk Management, leading its Entertainment Practice Group.
In this role, Daughrity works with clients across multiple genres, ranging from baby acts to superstars, providing strategic counsel and tailored coverage solutions to protect artists and their interests. During his tenure Daughrity & team developed a Music & Social influencer program and were named Lloyd's Coverholders.
He is a current member of the CMA, ACM, Recording Academy and AIMP and sits on the board of Horton's Helpers, a charitable organization providing financial assistance to deserving Autism programs focusing on the growth, development and adaption of individuals in the autism spectrum.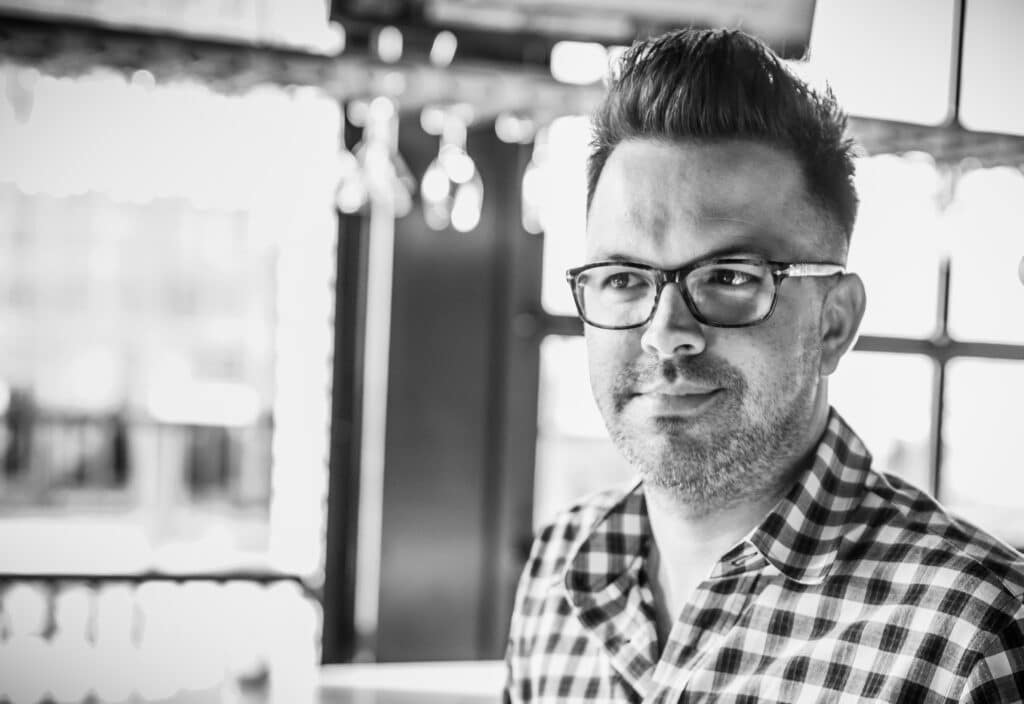 NACPA asked him about cancellation insurance and in the process the discussion soon incorporated Cyber Security insurance and an effort to get the word out on the newsletter of Michael Strickland, founder of Bandit Lites, who is lobbying DC on behalf of the industry.
Is event cancellation insurance the top conversation you're having right now with clients?
I think there are a lot of questions that are swirling out there but event cancellation is a big one. Talking about the cancellation market, most of the risks are underwritten in London at Lloyd's of London by a continency syndicate. Basically, there are eight syndicates that are individual insurers that will accept a risk. For example, if there is a tour and the artist is asked to perform 75 shows over 12 months for a $10 million guarantee, the promoter wants to make sure the advance is covered in case of a death, accident, illness, travel delay, communicable disease like Covid 19, terrorism, civil commotion. I place that risk in the London marketplace.
Again, you have eight syndicates that will take a piece of that $10 million. There will be a lead syndicate that's 33 percent and the rest will follow. The market is very small. There's not a lot of entertainment syndicates in London.
Does this mean the eight syndicates will pay out 100 percent to a max combined total of $10 million if the insured risk occurs?
Correct.
What if five agree but three do not? Is the slack picked up and paid by those five so they end up paying out far more than their initial percentage?
All the syndicates have to follow the lead syndicates' decision.
What is an example of when a claim was denied for cancellation – when the show did not occur but the syndicate refused to pay?
There could be many reasons why a claim would be denied as any insurance policy it only covers specific perils – i.e., death, accident, illness, unavoidable travel delay, adverse weather. Claims that might not be covered is pandemic, Covid-19, or preexisting illness that wasn't disclosed on the application.
What is the status of the Tokyo Olympics?
It looks like it will be canceled. Japan is under a state of emergency due to a third wave of Covid infections. If it is canceled, that would be a $2 billion to $3 billion loss to the London contingency marketplace.
If the loss occurs the eight syndicates will go down to probably four. They'll just get out of the market. It won't bankrupt them but they'll just get out of the space.
Are there reinsurers involved – meaning the eight have the frontline risk but, if they want, why not layoff some of that risk or bet on a reinsurer (who insures the insurance firm's policy)? Is that commonplace?
There is no reinsurance on this line of coverage because each syndicate is only underwriting the percentage of the risk they are willing to take in the event of a loss.
The cancellation market as a whole is a big question mark for most managers, business managers, promoters. All three are buying this coverage. And what will rates look like? Can you insure against Covid? Will you ever be for communicable disease or variances of Covid?
The answer, right now, is no. You can't insure against something that is already present. I think you'll see some aggressive markets that really try to get a lot of rate to underwrite communicable disease.
I think you will see one come into the market who'll say, "Look, for a song and a dance, we'll insure against variants of it," but it's still unknown.
There are so many pending claims. I still have tours and events that have canceled that we're still working through. Syndicates really don't know how big their total losses are going to be from 2020 and lingering into 2021.
What is the biggest question or top concerns the insurance companies have about paying out those Covid cancellation claims? What is the holdup based on?
Any cancellation claim is a process. The client has to prove the extent of the loss and forensic accounting has to have all the proper documentation to calculate that loss.
You'll always be able to get cancelation insurance: death, accident, illness, unavoidable travel delay, cyber. You'll be able to buy all of them. Will prices increase? Absolutely. Will promoters require the artist to carry it? Absolutely. I've seen several of the major promoters' addendums and they are requiring anything and everything. They're wanting coverages that don't exist. The promoters are doing it to protect themselves from another catastrophic event like Covid-19.
Regarding promoters' liability for "causing" a so-called super-spreader event: Some say they are very much in the line of fire; others say it would be difficult to prove an event caused a contagion big or small. Where do you stand on that spectrum?
Yeah, that's a tough one. If you read the CGL form – Commercial General Liability form – in order for liability to be triggered legal liability has to exist. It exists by the wrongdoer being found guilty of negligent conduct. The injured party suffers actual damage or the wrongdoer's negligent conduct is the proximate cause of injury or damage.
One of the three has to be triggered in order for liability to exist. In the world of Covid, it doesn't meet the requirements. I am of the belief that, unfortunately, on the liability portion, if a promoter was sued for Covid, the claim would be denied.
Why?
Because it's excluded from all insurance policies. It would be like someone suing a promoter for getting the flu at a concert. That wouldn't be covered.
Actions and inactions that would possibly lead to legal liability would include if a promoter, or a client, allowed an employee who is known to be infected to continue working or if they failed to adhere to health prevention guidelines or if they remained open after a civil authority close.
What about a member of the act's road crew? An employee of the venue? A staffer with the security company or the concessionaire?
The legal liability would be on each vendor's employees. If an artist allowed a crewmember to continue his job duties knowing that person had Covid, it would go back on the artist.
On the general liability standpoint, I think you're very limited in Covid defense by way of liability if you were sued for that.
Also, there's the staff. There's workers compensation. For that, in most workers compensation forms that I've read, there is not an exclusion for communicable disease but there are two guidelines. The illness or disease must be occupational, meaning it arose out of, and was in the course and scope of, the employment and/or the illness must arise out of or be caused by conditions peculiar to the work – e.g., health workers, hospital workers.
It would be potentially tough to even claim workers comp but I find that to be a much grayer area.
Do you believe you are in the majority opinion?
I do. I think most people are saying that. To go a little bit further, there are some actions that are being discussed in Washington D.C. that could potentially hold the insurance carriers responsible. We'll see.
They are considering passing a bill called the Liability Indemnity Act. Promoters and artists that sell out stadium tours are concerned that without the passage of this bill, there's the potential they open themselves up to a class action lawsuit for Covid-19 related illness. Until that legislation is passed, there's the possibility. There's a push in the industry of having that passed. If not, I think promoters/artist will potentially steer clear of large-scale events.
Are you saying only large-scale events are in danger of class-action? What about clubs or theaters?
It should be a concern and applies to any business and any size room
I think the approach from the management side is to just not do it and see where this goes. I think all of them are saying let's not do it for 2021 and plan on 2022.
Another year of waiting around.
Yeah, it's sad. We are seeing just one part of the world, one industry, that is being decimated by Covid-19. I'm on the Academy of Country Music Covid-19 committee and we discuss the hurt and how the Academy can help assist people that are out of work during this time. We're trying to lobby to Washington DC that our industry needs help.
Michael Strickland, founder of Bandit Lites, has made it his mission and has taken it upon himself to lobby for our industry. He is just a force to be reckoned with. He is staying in Washington a lot. He's probably doing 10 television programs a week. He is communicating with them and just really trying to get the CARES Act and Safe Stages Act passed as well as the Liability Indemnity Act passed so we can all go back to work and live our lives.
For those interested in receiving the newsletter, Michael Strickland, owner of bandit Lites and a voice for the concert industry inside the Beltway, has offered to contact him through his email, [email protected].
We've never had one, single occurrence of this magnitude that has affected our industry where we needed a lobbying group. There is no common voice in Washington D.C. that is looking after us as an industry. Michael has change that for the industry. It's amazing the billions of dollars the industry represents and we don't have anybody lobbying on our behalf. What's been a little disheartening but not surprising in Washington is that the perception is that everyone works for a big, rich, famous artist and we are all getting paid. It couldn't be further from the truth. Strickland has had to educate them that it's not the case.
Any other insurance topics on people's minds right now?
The big three we've hit – general liability, workers compensation, cancelation contingency. But I will add one other thing. When you go from 10 syndicates down to four, five, and that's very likely, you run into a capacity issue. Think about it in terms of a bank: you've got a billion dollars and all you can loan out is that billion. Once it's gone there is no more capacity to loan. To go back to the contingency side, it is a really big worry that I'm talking to a lot of people about. I think we need to be smart on how place any of the risk that comes forth because, again, the capacity in the London market just isn't going to be there. It's already truncated because the syndicates that are still there have lessened their capacity limit, which lessens their exposure.
The last thing that is a very big topic that people are very unaware of is cyber insurance.
Can you discuss more about cyber insurance? This sounds awful but it's a topic other than Covid.
I know, right?
I have calls weekly with London and when you hear insurers start talking about the Next Big Thing, you know there's truth to it. Lloyd's having offices in 37 countries across 6 continents you hear what is happening globally.
I've already gotten a lot of calls about cyber insurance. I believe London and others have commented that 2021-22 being one of the worst cyber warfare years the country has ever seen.
From an artist's standpoint: say you're set to announce 75 shows at 75 venues. The exposure is they can choose to shut down everything to a venue. And they feel it's going to be targeted. Entertainment is a target. There are a lot of fans, a lot of people, that can be affected by it. They can show the power of what they can do through interruption.
Can you give an example of promoter exposure?
For instance, the promoter is having a show and the hour before doors open an attack happens and the show doesn't go on. The promoter could be covered by business interruption or contingent business interruption which can be found under your cyber coverage.
Cyber has already become a huge conversation with artists, management and promoters. How do we insure it, how do we protect ourselves in this situation? Cyber insurance has many components but one important is Business Interruption, meaning it could pay a claim if a show went down due to a cyber-attack.
If it is something people don't know about, they need to ask the question. It's an inexpensive coverage that is in the client's best interest to have. We are seeing cyber exposure showing up on the personal side of insurance as well. Many personal lines carriers have added cyber as an added coverage.
We have seen cases where personal computers have been attacked and the attackers hold personal pictures or data ransom until they are paid. The cyber policy would trigger coverage and an expert hired by the insurance carrier would negotiate with the attackers to get your personal items back.
If you start reading about it, it will frighten you.
I think it's the "c" word of 2021. When Covid is behind us, ahead of us is Cyber.
_______________________________________________
Brent can be reached at:
3322 West End Ave., Suite 500 | Nashville, TN 37203
(615) 712-4861 / [email protected]